Located in Marietta, GA, Dunson Design Company specializes in logo designs that are modern, timeless, and compelling.
Logo design is the art of visually expressing a brand's values and identity. According to Paul Rand, a renowned graphic designer,
At Dunson Design Company, we have the expertise to help you develop a logo that identifies your brand.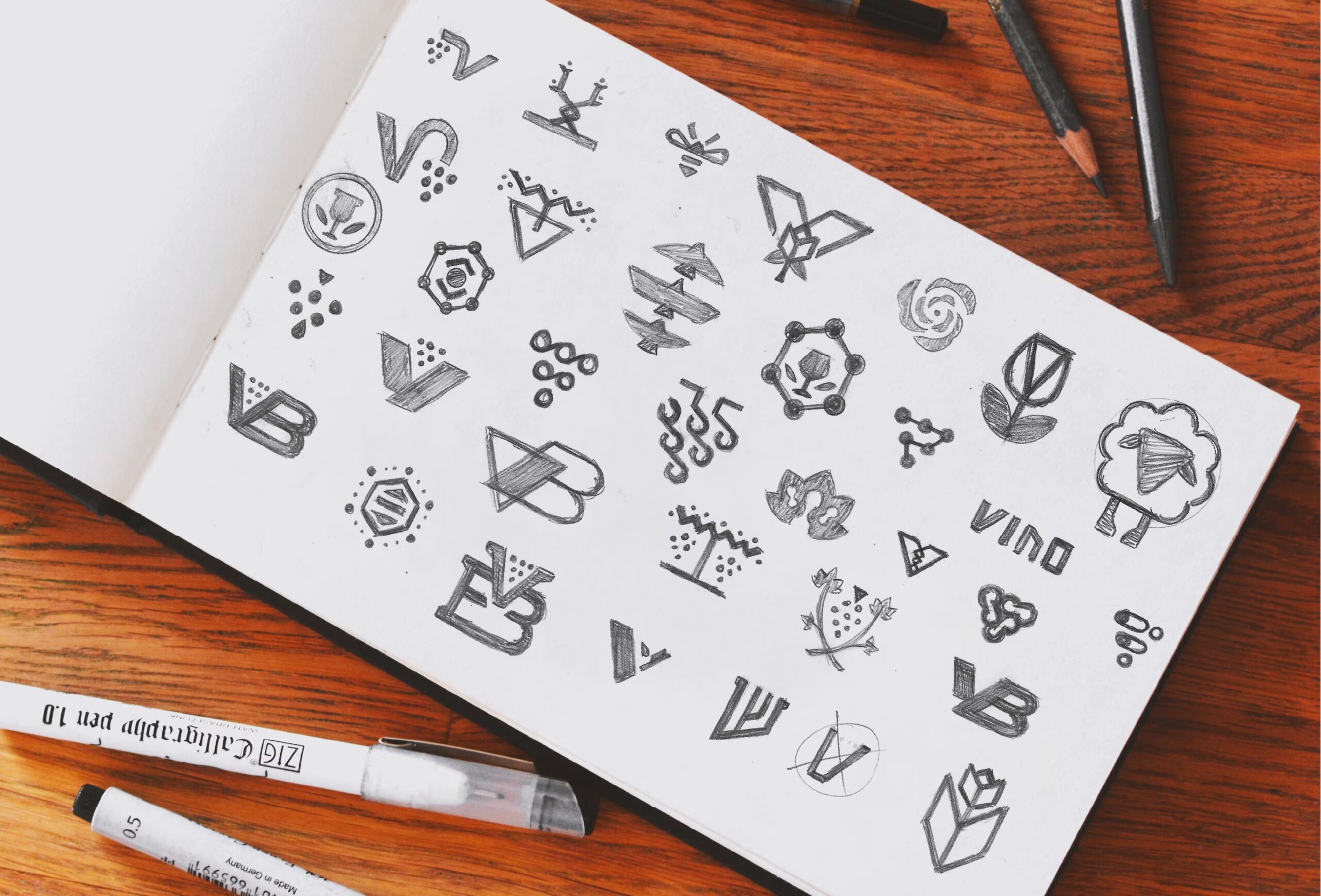 Create a unique and impactful logo that aligns with your brand's values and vision, following our six-step logo design process.
Best for a brand looking for a primary logo creation or update.
What is included:
Art Direction
3-5 Concept Sketches
1 Digital Concept
2 Rounds of Revisions
Brand Colors
Web and print formats
Project Timeline: 1-2 Weeks
Best for a brand looking to rebrand its primary logo with added elements.
What is included:
Art Direction
8-10 Concept Sketches
3 Digital Concepts
3 Rounds of Revisions
Brand Colors
Brand At-A-Glance Sheet
Web and print formats
Project Timeline: 2-3 Weeks
Best for brands that need a complete rebrand and overhaul.
What is included:
Art Direction
10-15 Concept Sketches
3 Digital Concept
Unlimited Revisions
Brand Colors
Branded Illustrations
Custom Iconography
Stationary Kit
Brand Guidebook
Web and print formats
Project Timeline: 4-6 Weeks
Based on our years of experience, we have found many clients and potential clients who have had similar questions before starting a project. We hope that these answers will help you as you look to find a logo designer equipped to help you on your specific project:
How do I know someone is a good logo designer?
When looking for a designer, you should ask them these questions:
Do you have a portfolio of work specific to my industry?
Do you have a clearly defined process for designing logos?
Have any of your logos passed a USPTO trademark application?
These answers will give you a great starting point to determine if someone is a good fit for you.
What are some best practices in logo design?
Every good logo designer will have different priorities that drive their process. But, here is a small list of best practices that drives Dunson Design Company's process:
Logos should be created in a vector format so they can be scaled without losing detail.
Logos should be able to work as a one-color option.
Logos should always be as simple as possible.
Should I use an online-based marketplace?
When deciding if you want to use websites like Fiverr, Upwork, and 99designs, there are some questions you should ask of your design project:
What's the most important thing to me: price or the final product?
How much does it matter to me to develop a longstanding partnership with a designer?
Am I willing to take the risk of being given a product that infringes on someone's work of art?
Have A Different Question?
If you have unanswered questions about logo design or our process, we would love to talk to you.
Each logo project is unique and requires a tailored approach. With years of experience, we have refined a process that enables us to analyze and address every unique aspect of a project. We guide our clients through a consistent six-step process that ensures their logo design is original and aligned with their values and vision.
Art Direction
Understand the client's values and make a specific plan to create logo sketches.
Sketch Phase
Create multiple logo sketches that are unique, modern, and timeless.
Vector Refinement
Generate three vector logos on the computer based on the client's selection.
Logo Family
Develop brand colors and alternate layouts to support the primary logo.
Export Files
Provide the client with JPG, PNG, EPS, AI, PDF, and other various files.
USPTO Registration
Guide the client through a US Patent & Trademark Office (USPTO) application.
What Our Clients Have To Say
Is Your Branding Holding You Back?
Take this quick visual brand audit to find out.
Don't let a lackluster brand identity get in the way of your company's growth.
Get your organization moving forward again.